Regency Inn Pigeon Forge
35.80280890306199

,

-83.57387244701385
Pigeon Forge

,

United States

|
222US$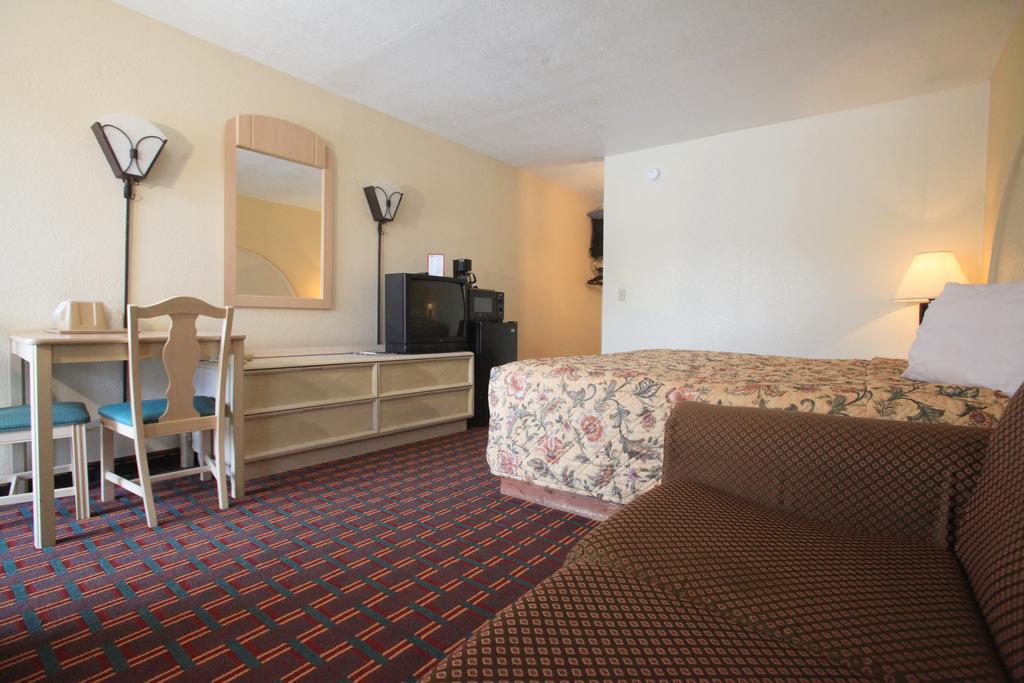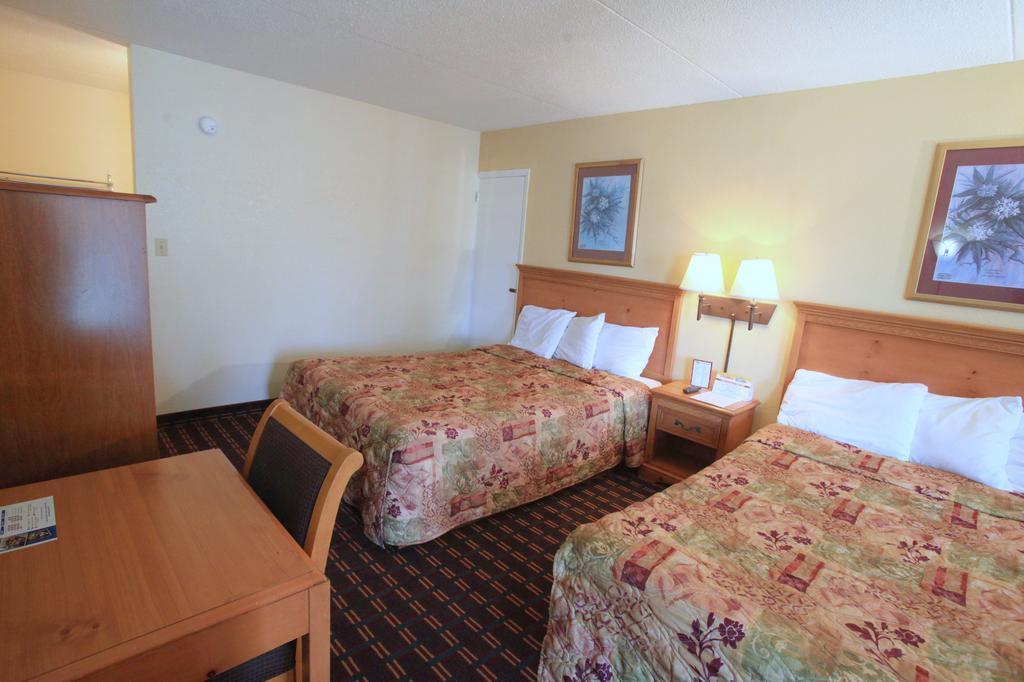 Address
2679 Parkway
,
Pigeon Forge
,
Tennessee
,
United States
,
37863
, Tennessee
Overview
Area attractions, including the 200-ft-tall Great Smoky Mountain Wheel and The Island in Pigeon Forge Amusement Park are located only a short walk from this 2-star Regency Inn.
Location
Regency Inn is in 25 minutes' walk from Hatfield & McCoy Dinner Show and 41 miles from McGhee Tyson airport. Within 0.6 miles from this inn, guests will find the live MagiQuest Action Family Adventure Game. WonderWorks Pigeon Forge is 1.2 miles away.
Tram bus station is located 5 minutes away from the budget hotel on foot.
Rooms
After a tiring day have a rest on an a private balcony featured in your room.
Eat & Drink
Regency Inn offers a continental breakfast daily. Timberwood Grill serves American dishes and lies in 5 minutes' stroll of this hotel.
Internet
Wireless internet is available in the entire hotel for free.
Guest Parking
Public parking is possible on site for free.
Year renovated:   2012.  Number of rooms:   35.
Facilities
General
Wi-Fi
Swimming pool
Air conditioning
Good to know
Check-in
from 14:00-23:59
FREE
Check-out
until 11 am
FREE
Children & extra beds
All children
0 - 18 years
Extra bed
us$ 5
Children above
18 years or adults
Extra bed
us$ 10
There are no extra beds provided in a room. 
Pets
Pets are not allowed.
Location
2679 Parkway
,
Pigeon Forge
,
Tennessee
,
United States
,
37863
, Tennessee
City landmarks
Nearby
Restaurants
Museum
Titanic Museum Attraction
1.2 mi
Museum
Hollywood Wax Museum
1.2 mi
2330 Parkway
Smith Family Show
3200 ft
2530 Parkway
Paula Deen's Lumberjack Feud
3200 ft
2330 Parkway The Grand Majestic Dinner Theater
Church
Holy Cross Catholic Church
2100 ft
Theme Park
WonderWorks Pigeon Forge
1.2 mi
2986 Teaster Ln
LeConte Center at Pigeon Forge
4300 ft
Gallery
Master's Editions Gallery of Light
3200 ft
Mountain
Zorb Smoky Mountains
1.2 mi
Theatre
Hatfield & McCoy Dinner Show
1.2 mi
2970 Parkway
Smoky Mountain Car Museum
4300 ft
2533 Teaster Ln
Pigeon Forge Snow
2900 ft
2530 Parkway
Tomb Egyptian Adventure
3200 ft
Mall
The Island in Pigeon Forge
1600 ft
Museum
Alcatraz East Crime Museum
1600 ft
2806 Parkway
Jurassic Jungle Boat Ride
1600 ft
Theatre
Main Event Theater
1600 ft
131 Island Dr
Ole Smoky Tennessee Moonshine
1600 ft
131 The Island Drive Suite 9138A
Master's Editions on the Island
1600 ft
2865 Pigeon Forge Parkway 3 Bears General Store
Pigeon Forge Gem Mine
1600 ft
2839 Parkway
Rockin' Raceway Arcade
1600 ft
Restaurant
Sweet Frog Premium Frozen Yogurt
500 ft
Restaurant
Geno's Pizza & Subs
700 ft
Restaurant
Popeyes Louisana Kitchen
800 ft
Restaurant
Yee Haw Snack Shack
900 ft
Restaurant
Sweet Sensations Ice Cream Parlor
1100 ft
Getting around
Airports
McGhee Tyson

(TYS)
39.9 mi
Asheville Regional

(AVL)
100.5 mi
You can book a shuttle, once your reservation is complete.
Reviews
missing

The price was fantastic. The room were clean. Not a fancy place but what do you expect for such a cheap price. Would definetly stay again!

The bed was a bit uncomfortable to me. It was a firm bed and I prefer a little softer but it was not bad.

missing

The office people were very pleasant. I stayed with my girlfriend Kathy Blalock and she loved it too. She is from Maryville TN and we wanted a place to spend some time together and I am Jerry Bales and I live in Rockford TN.

missing

The staff members were very friendly and helpful. They gave good advice and helped with maps for short cuts. We will definitely keep them in mind for our next visit. T he motel is not fancy but clean. We would trade friendliness for fancy any day of the week.

missing

Worst motel for the money lightbulbs missing no cold water in lavy; cold coffee left in the pot

missing

the regency staff treated us real good,great service.

missing

The staff was super nice. Went out off the way to make us comfortable. We were there with our grandson, usually we stay at a condo, but chose not to this trip. Believe me the Regency Inn will e my choice from now on.

missing

staff was helpful and nice. the tv wouldnot work and they came right then to fix it.

i was glad there was a king size bed but the mattress needed replace it was not comfortable at all did not get a good night sleep.

missing

Staff were extremely friendly and helpful. We got in to town early and the got our room done fast and first. Very clean, every day fresh towels and bed made. We were very empressed with the upkeep on rooms,paint,carpets. We would certainly stay again!!!!

missing

Location Friendly staff

There were 3 towels for 4 guest. Need to atleast have 1 per person.

missing

Price

Needs a lot of work but they are trying to fix it up. No place to sit for breakfast was really bad.

missing

my wife and i like everything about regency inn .

bathroom could be cleaned better

missing

Location and price

bathroom needed maintence

missing

it is a very nice place to stay

i caint think of anything i didnt like about it

missing

I did not get the room that I reserved on line and when I ask about it they had rented the room to someone else. I really want my money back.

missing

The cost of the room was so friendly to my pocketbook. It was very clean, the beds were very comfortable. The motel is an older one, but served our purpose.

Everything was fine.
FAQ
How far is the city center from the Regency Inn?
Pigeon Forge city center is reachable within a 25-minute walk from the Regency Inn.
Which landmarks should we visit during our stay in the 2-star Regency?
During the stay at the 2-star Regency guests can visit WonderWorks Pigeon Forge (1 miles), Hatfield & McCoy Dinner Show (1.1 miles) as well as the live MagiQuest Action Family Adventure Game (0.6 miles) among others.
What popular attractions are the closest to Regency Inn Pigeon Forge?
The closest landmarks to Regency Inn Pigeon Forge include the 200-ft-tall Great Smoky Mountain Wheel (0.3 miles), Great Smoky Mountain Murder Mystery Dinner Show (0.4 miles) and The Island in Pigeon Forge Amusement Park, accessible with a 10-minute walk.
What is the nearest airport to the Regency Inn?
McGhee Tyson airport lies within 41 miles of the Regency Inn and is reachable with a 58-minute drive.
Can I have lunch or dinner next to the Pigeon Forge inn?
Best places to eat near the Pigeon Forge inn include broiler bar Timberwood Grill, offering dishes of American cuisine as well as pizzeria Marco's Pizza specializing in American and Italian cuisine, the establishments are located within 5 and 5 minutes' walk respectively.
Does the hotel serve breakfast?
Yes, guests can enjoy continental breakfast provided by the hotel.
What is the earliest I can check-in at the Regency Inn Pigeon Forge?
At the Regency Inn Pigeon Forge you can check in from 2 PM till 11.59 PM on your day of arrival.
What is the earliest and the latest I can check-out at the Regency?
At the Regency you can check out from 11 AM till 11 AM.
How much does a room at the Regency Inn cost?
The price for a room in the Regency Inn starts at $222.
Is swimming pool available at the Pigeon Forge hotel?
Yes, the Pigeon Forge hotel features a swimming pool.
Which leisure facilities are provided at the Regency Inn?
You can enjoy a swimming pool and entertainment activities available in the Regency Inn.